SPECIAL THANKS TO THE ANGEL WHO CAME INTO MY LIFE... MY WIFE DONNA. WHO BROUGHT ME BACK AROUND FOR ANOTHER CHANCE AT GETTING IT RIGHT. THANK-YOU TO THE ALMIGHTY FOR BLESSING ME WITH HEALTH & HAPPINESS AND ALLOWING ME TO GIVE THE BEST PART OF MYSELF TO THOSE IN NEED.
W



TO JUNIOR JOHNSON & ANDY STANCIL FOR INVITING US TO NORTH CAROLINA...COOKING US BREAKFAST AT JUNIOR`S RANCH & ADDING THE FINISHING TOUCH TO THE SONG
MUTHERTRUCKER
THE SONG WOULDN`T BE, WITH-OUT YOU BOTH!
CHECK OUT HIS LEGITIMATE MOONSHINE


MIDNIGHT MOON




 http://www.juniorjohnson.org

A very special thank-you to
DON CAPONE
for lending his amazing voice/talent
to our projects!
Click on his banner below....






TONY IOMMI
(Black Sabbath)
For your generosity and support of our USO Tour.
Your book is AWESOME!

( A must read! Click and buy)
Special Thank-you to:
Ralph Baker, Ben Schafer
for making it happen!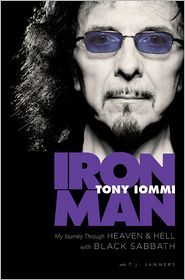 Very special Thank-you to our good friend Jesse
who custom painted a BLACK SABBATH
guitar for one of our benefits.
His airbrush work is world renown, and has
painted for other bands, such as Motley Crue, amongst others.
Click on his logo below to contact.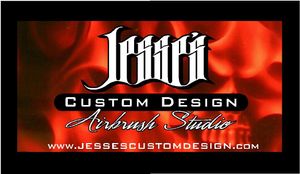 ANIMOTO
Thank-you to everyone at Animoto
for your compassion and donating your awesome
video editing services

http://animoto.com/

Dave Lloyd

TITAN MOTORCYCLES
FOR ALL YOUR SUPPORT
AND BRINGING SOME AWESOME MACHINES
TO THE 1ST ANNUAL RYAN RUSSELL BENEFIT CONCERT


JIM CARSON

BLACKSTOCK FORD

FOR BEING A MAJOR SPONSOR
AT BLACK STAR WHISKEY`S CANADIAN CONCERTS


TORONTO LIMOUSINE SERVICES

FOR YOUR CLASS AND GENEROSITY
IN TREATING FALLEN OFFICER
RYAN RUSSEL`S WIFE
CHRISTINE RUSSELL, LIKE A QUEEN
YOU GAVE HER A SPECIAL NIGHT SHE TRULY DESERVED


SAY IT WITH A ROSE
FOR YOUR SPECIAL, TOUCHING FLOWER DISPLAY
DONATED TO THE RYAN RUSSELL MEMORIAL
CONCERT


TORONTO POLICE OFFICER

BENNY ENG

WHO WORKED ALONGSIDE HIS FALLEN COLLEAGUE
RYAN RUSSELL
WE THANK HIM DEEPLY FOR HIS SUPPORT
AND WISH HIM SAFE DUTY WITH THE TORONTO POLICE FORCE



CHRISTINE RUSSELL
FROM EVERYONE HERE AT THE BLACK STAR WHISKEY CAMP
WE ALL WISH YOU AND YOUR SON NOLAN
ALL THE BEST IN THE FUTURE.
THANK-YOU FOR YOUR ATTENDANCE AT OUR CONCERT...
WE HOPE TO SEE YOU NEXT YEAR!


THANK-YOU TO CAYLEIGH SHEPHERD AND THE WICKED WITCH
FROM SONIC SHOCKS FOR YOUR SUPPORT
AND A GREAT REVIEW



TO ALICE & DON FOR THE GREAT FRIENDSHIP...ALL THE AWESOME PHOTOGRAPHY, ALICE DOES ALOT OF OUR LIVE BSW PHOTOGRAPHY...TRULY KIND SOULS WITH BIG HEARTS.

http://vision-vault.smugmug.com/

To my good buddy Geno from PHOENIX RADIO who was very kind to us
at the HARD ROCK HELL FESTIVAL...and of course Nigel, You guys ROCK!

http://www.myspace.com/therebelrockshow
http://www.phoenixradio.co.uk/listen/listen.php

AND LAST BUT NOT LEAST... I THANK MY MAKER (HERE ON EARTH) MY MOTHER.

FOR SHOWING ME COMPASSION, PATIENCE, SPIRITUALITY...AND LEADING ME TO A WONDERFUL LIFE.
OF COURSE, SHE LOVES KICKASS ROCK... HERE`S HER AND BRIAN JOHNSON FROM AC/DC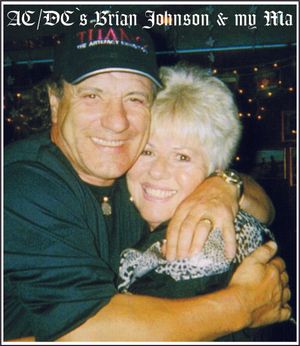 LITTLE DO THESE TWO KNOW...I USED TO SING ALONG TO THE RECORD

BACK IN BLACK
THROUGH AN OLD MICROPHONE, PLUGGED INTO MY SISTER`S 20 WATT GUITAR AMP...
AHH THE GOOD OL DAYS!

WADE ~ B*S*W*